Active summer holidays:
A holiday region for all leisure activities
Are you one of those people who desperately need to go outside when the sun is shining? This is exactly the right attitude when you spend your summer vacation with us in Gitschberg Val Giovo. Our region has everything you need for your perfect active holidays in the summer: a diverse landscape, a perfect infrastructure, local associations offering a variety of sports activities and a holiday pass with many advantages.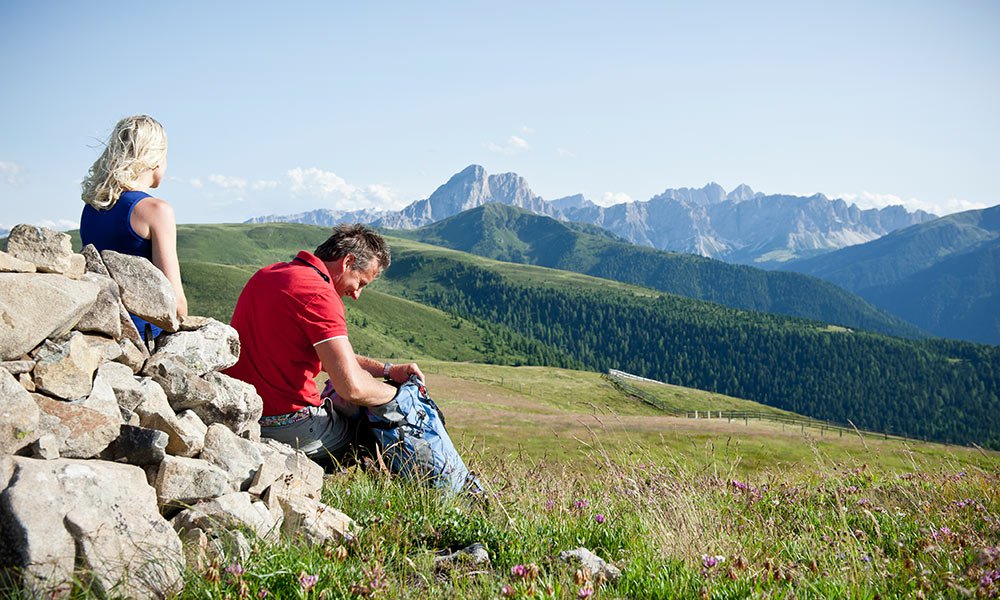 Hiking, walking, biking
More than 30 picturesque alpine pastures invite you to put on your hiking boots and enjoy their beauty. Throughout the entire region, you will find a well-developed network of hiking trails with superb panoramic tours, trails to mountain huts, on high peaks and into silent valleys. There are guided theme walks for the entire family and interesting circular trails in the immediate surroundings. One of the most popular hiking destinations of our region is the Alpe di Rodengo near our hotel. Nordic walkers can look forward to 100 km of specialized Nordic Walking trails around the villages of Maranza, Valles and Spinga. During an active summer vacation, also mountain bikers and cyclists will find excellent conditions: from the extensive Pusteria Bike Path to the fast downhill trails in the Fundres Mountains –anything is possible.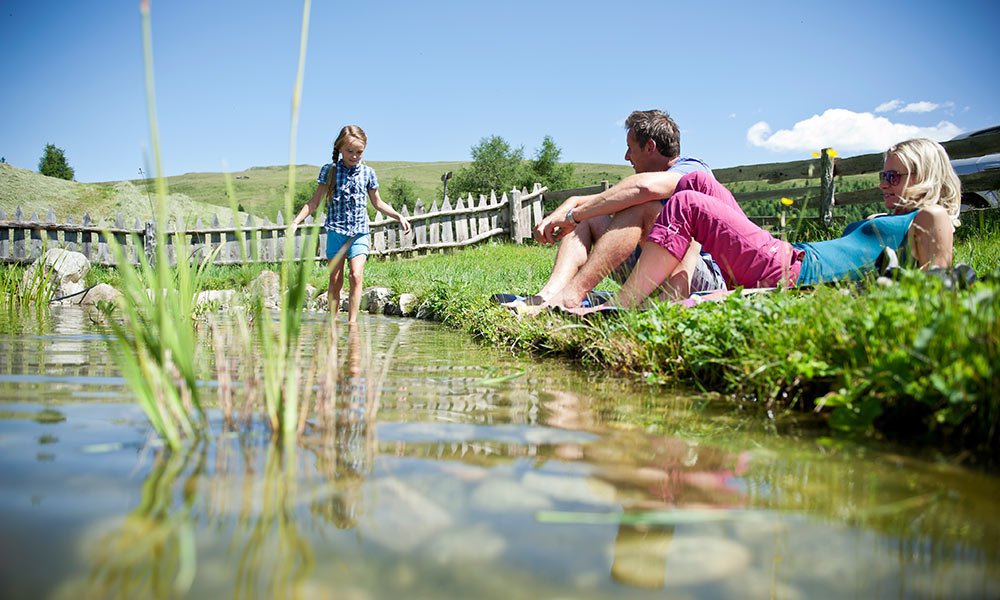 Discover the region with the AlmencardPlus
Of course, the Alpe di Rodengo, the Fundres Mountains and other alpine peaks offer wonderful high-altitude trails for mountaineers and challenging vie ferrate for climbers. In the Aurina Valley or on the river Isarco, you may try out rafting or canyoning – a safe adventure that is also suitable for families. A convenient and easy way to get around: take advantage of the complimentary AlmencardPlus. Use the cable cars in Gitschberg Val Giovo and Maranza, as well as all local public transport free of charge. You can find the current weekly program of events which offer a discount for Almencard-owners here (PDF).