Hiking holiday in the autumn:
Dive into a sea of colours
Like a painting created by one of the great impressionists: As soon as the days get shorter, the larch and beech forests, the fruit trees and the vineyards change colours in a magnificent celebration that will captivate your eyes. We have guests who return year after year for hiking holidays in the autumn, and yet can never get enough of these inspiring paintings of nature. There is a slightly spicy fragrance in the air, the rays of the low sun bathe the mountain formations in a golden light and the exceptionally clear air allows incredible views stretching to the Dolomite peaks surrounding us. Mark the autumn in Gitschberg Val Giovo in your calendar – in this time of year, it is the most beautiful place to be.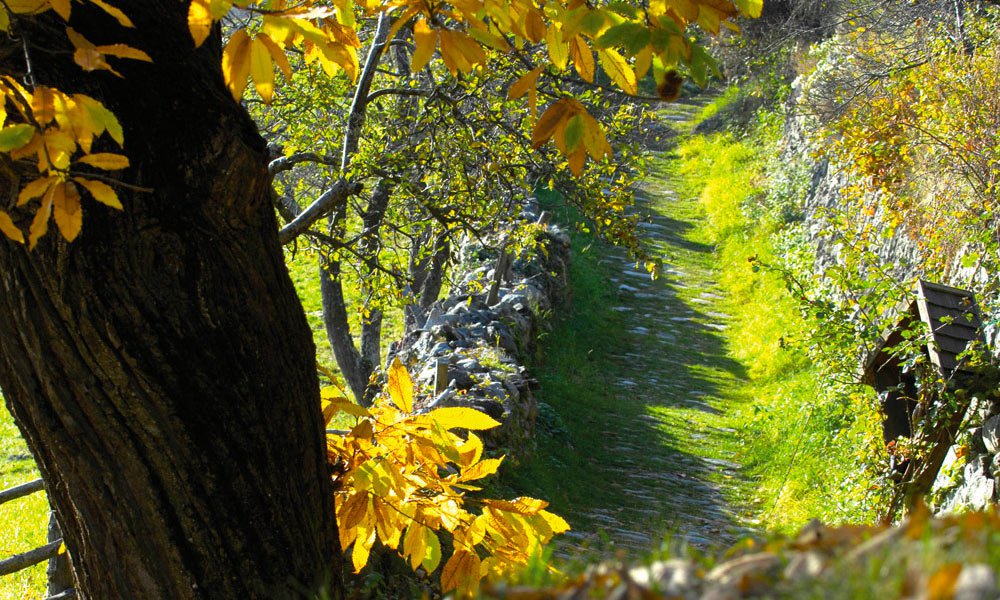 Once again, conquer the heights
In the autumn, challenging tours are easier. The climate is very mild, it is not so hot anymore, and therefore, even steeper climbs are now possible. Every day, nature wears a new dress, inviting you to pleasant hiking and biking tours. There is always plenty to see: the winegrowers gather grapes, the farmers harvest apples, and the cows in the highlands make their way back to the valley. A tantalising scent wafts through the kitchens – because autumn is Törggelen time!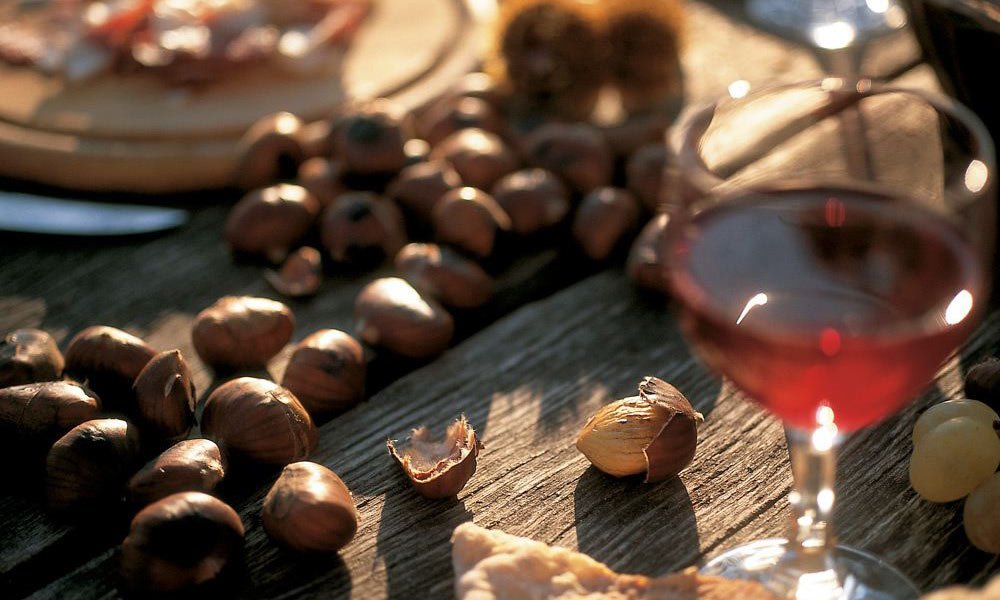 The perfect season for Törggelen
At the Hotel Rosenheim we particularly look forward to the golden autumn. During the Törggelen season, we pamper your palate with roasted chestnuts, ravioli, fine bacon and a glass of Vernatsch. Törggelen is a very extraordinary experience. Every single region, every tavern and every inn has its own traditions. Taste the autumn and see for yourself. One thing is certain: you will simply adore it!