Your spa hotel in the Isarco Valley:
Choose your spot in the sun
The world is getting faster and faster. We are fully connected, always up to date. Technology and appointments determine our everyday life. We spend a large part of our time under performance pressure and with demands for self-optimization. Thus, values like peace and relaxation, holistic wellbeing and deceleration become very precious. In our spa hotel in the Isarco Valley, we offer plenty of opportunities to rediscover these values and to forget our hectic everyday life with a harmonious holiday spa programme.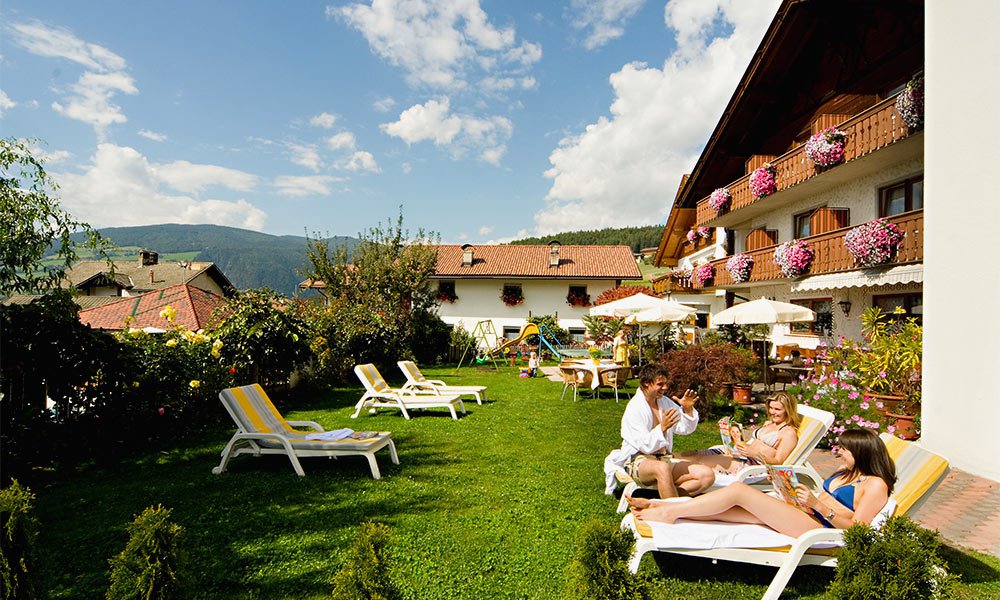 Leave the stress behind in the outdoor pool
Without a care in the world, doze, relax, and happily bask in the sun: on our large lawn, you may heavenly indulge. Moreover, in the azure waters of the heated outdoor pool you will find your way to a new freshness. Leisurely swim a few laps and be at ease with yourself. Shake off the last bit of stress from back home in our hot tub. After an exciting excursion, this is also the best place to relax your tired muscles and to remember the best moments of your day.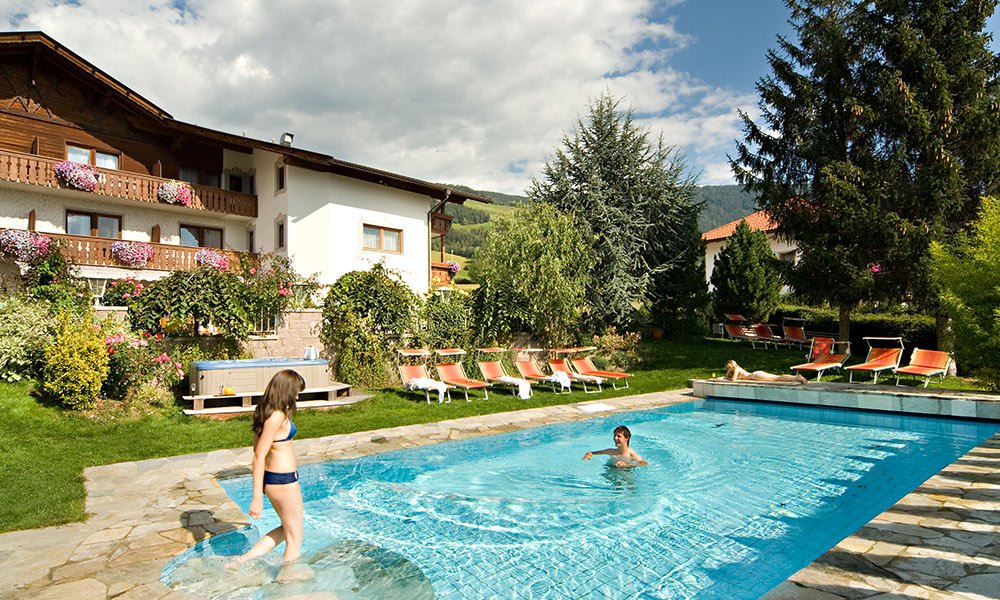 Recharge your batteries in the sauna and gym
In our spa hotel in the Isarco Valley, your well-being will reach new heights. In every season, our Finnish sauna awakens your spirits, stimulates your blood circulation, strengthens the immune system and connects body and mind in the most relaxed way possible. You will feel on top of the world – ideal conditions for an active holiday as a worthy highlight of the year. There is also a solarium. Moreover, if you wish to be active in South Tyrol, but first have to work on your fitness, simply visit our gym. In our house, you will find all you need for a real spa vacation.